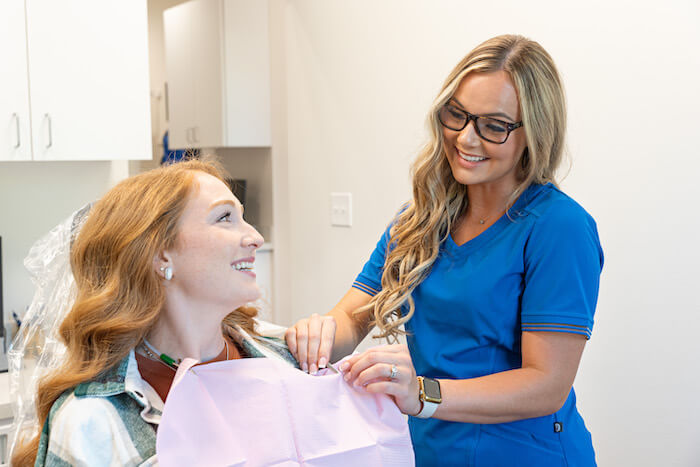 Welcome to Magnolia Ridge Dentistry
We are so excited you have chosen our office as your dental home! We know how important it is to have a dentist that you can rely on and trust. You can be rest assured that you are never a number in our office, but instead a family member.
As a new patient, we know you have a lot of questions and we are here to help. We will take the time to walk you through it all. From your first call, to discussing insurance/financing options, to discussing the best treatment for yourself. We know you will love the entire team at Magnolia Ridge Dentistry and we are excited to meet you!
As a courtesy to our patients, we have our forms available to download and print. Print these forms off, fill them out and bring them with you to your first appointment. If you are unable to do so, please come in 15 minutes early to fill them out in our lounge.
If you have any questions, feel free to reach out. We look forward to meeting you!

OUR HOURS
Week 1
Monday / 11:00am-7:00pm
Tuesday / 8:00am-4:00pm
Wednesday / 8:00am-4:00pm
Thursday / 7:00am-2:00pm
Friday / Closed
Week 2
Monday // Closed
Tuesday // 11:00am-7:00pm
Wednesday // 8:00am-4:00pm
Thursday // 8:00am-4:00pm
Friday // 7:00am-2:00pm
Our office is open 4 days a week. We alternate Mondays and Fridays off. In order to provide extended hours every week we are open late the first day of our week and early the last day of our work week.